Promosikan Restoran Anda dengan DESAIN PROMOSI yang tepat
Promosi restoran anda dapat membuat Brand Anda lebih dikenal.  Desain promosi yang tepat adalah yang menaikan brand anda dan menaikan sales restoran.  Desain Promosi Anda harus terarah dan terorganisasi dan terencana dengan baik sebelum promosi dilakukan. Picture in design, membantu pemilik dan manajemen restoran dalam membuat desain promosi yang tepat guna mulai dari memberikan ide ide promosi sampai dengan desain grafis dan eksekusi dan pengembanganya. Desain Promosi bisa untuk promosi pembukaan restoran atau promosi bulanan.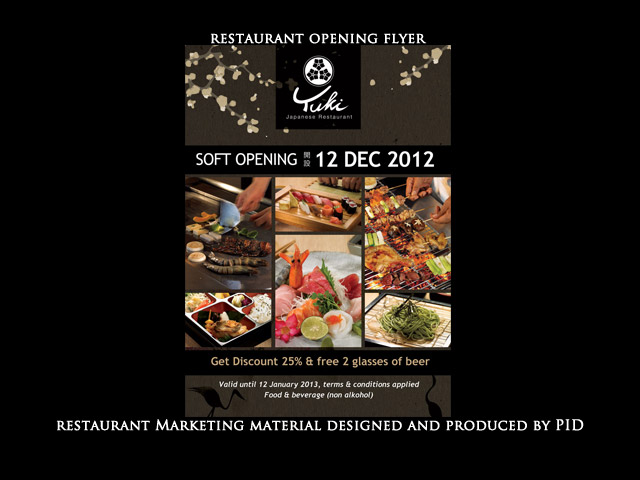 Ide promosi restoran dimulai dari desain promosi yang tepat
Desain Promosi Restoran anda dengan tepat sehingga budget promosi anda kembali dan sales anda baik, Desain Promosi sesuai kebutuhan restoran anda, desain promosi untuk saat ini atau menuai kemudian. Ide promosi dapat berupa diskon harga, pemberian incentive, bonus buying, bounce back program, add on program, quantity bonus, loyalty program… masih banyak lainnya.  Cara penyampaian promosi dari yang paling umum: seperti direct mailing, direct sampling, banner adv, x banner, poster.  Semuanya dapat dikemas apik dan menarik dengan desain promosi yang tepat.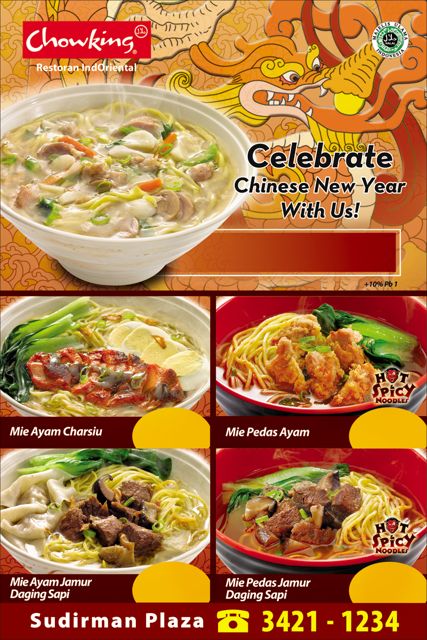 Publikasikan Desain Promosi Restoran Anda dengan tepat 
Desain promosi restoran Anda dapat dipublikasikan melalui media: iklan di koran, majalah, tabloit sampai ikan media elektronik: radio, LCD adv, TV commercial adv, website.  Taktik promosi juga sangat beragam dari taktik pembukaan restoran, launching brand baru – sub brand, launching produk baru – menu baru, extention program, season promotion.  Wah masih banyak lainya untuk desain promosi.  Aktivasi program juga merupakan hal penting untuk menunjang suksesnya campaign: opening stand, customer interaction, games, semua dilakukan supaya desain promo yang kita sudah rancang berhasil dan menghasilkan sales.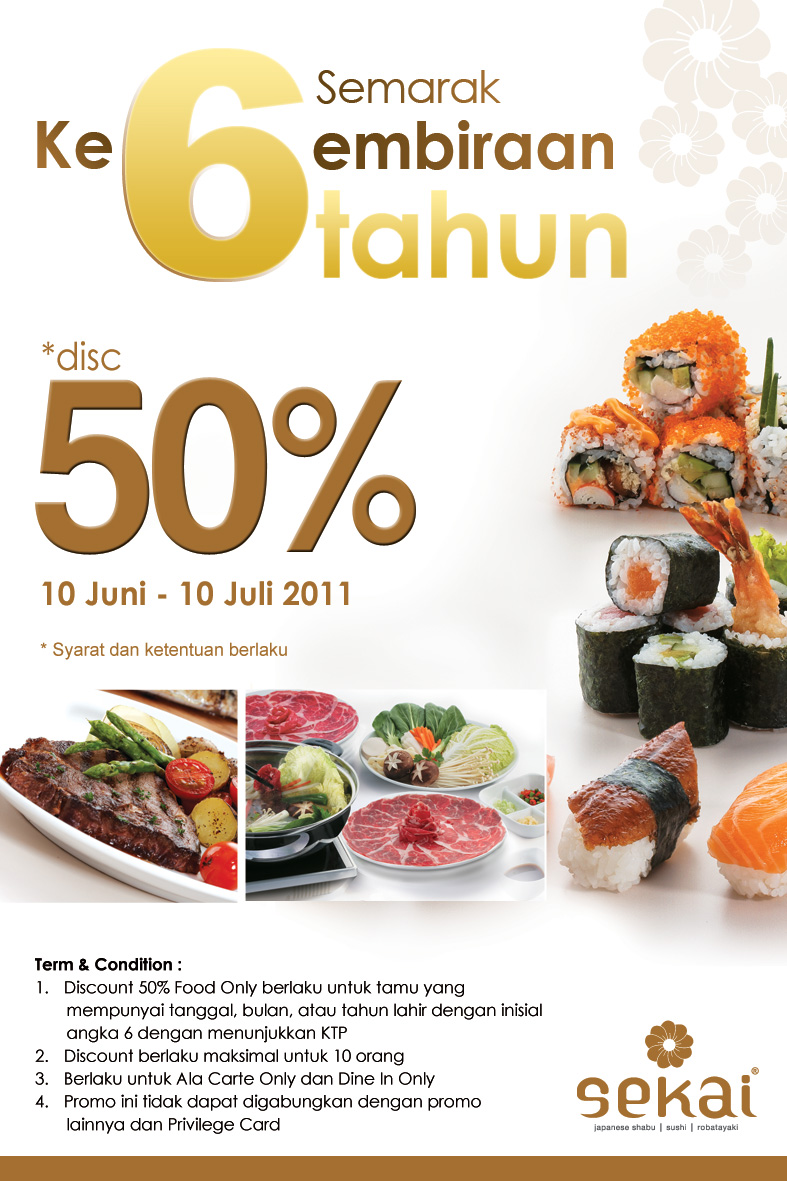 Pid membantu Anda Desain Promosi Restoran dengan aktivasinya
Pid, picture in design selain desain promosi, kami melalui team aktivasi dapat membantu Anda untuk berpromosi mulai dari tahap perencanaan sampai eksekusi dilapangan.  Desain promosi yang kami buat adalah yang simpel, mudah dilaksanakan sampai yang perlu kecermatan tersediri.  Pid mendesain barang promosi Anda mulai dari POP sampai gift dan barang aktivasi.
PROMOTION IS A MANDATORY, make successful with right design promotion restaurant
Your promotion will make your brand better known.  There are many kind of promotion tactics, its all about giving something with attention, an added value for limited time, a special treatment for introduce new program, a new user grabber.  We can use promotion for launch new product, new service, and opening new restaurant.  Well here are some tactics for restaurant:  price discount, incentive program, purchase bonus, bounce back, and add on offering, quantity bonus, loyalty program, many more.   The way to say it: direct mailing, direct sampling, banner display, audiovisual.  Media to use:  web, magazine, newspaper, print out, outdoors, LCD TV, radio.
PID is a design promotion restaurant expert in creating your campaign
we serve a complete line from extract your idea to design, photography, printing.  Let you decide what you  need. we are glad to help you on making your success promotion.  The success of your campaign are consist of 3 major aspect:
The Content of the promotion:  The promotion is all about, it should be attractive and giving value to customer
The Media Communication: Choosing the right media to reach your target market is a critical
The Material of Promotion: The brochures, banner, menu insert, poster should looks great and definitely selling
We offer a complete service from developing an attractive offer; design the material promotion, placement to media, as well producing.  We call it one stop solution creating promotion. The whole idea of our service is to ease the restaurant operator and owner in managing and creating their promotion.
contact us for more detail service in design promotion for your restaurant