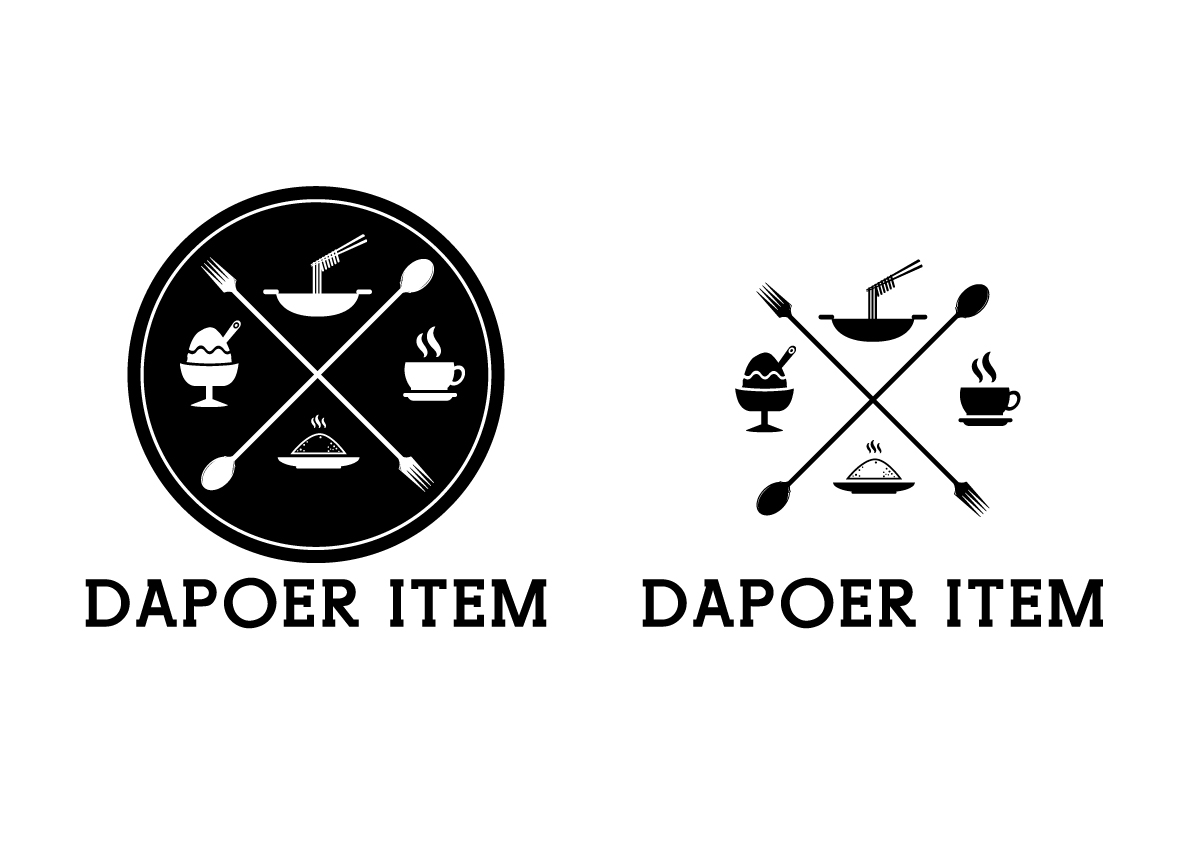 Pid, Consultant Restaurant Indonesia for Dapoer Item
It was a great to have something different. It was the topic of discussion when we were in brainstorming session. Then this idea came to the surface to make a concept of making food black and differentiate. This unique concept was developed in according to the chef ability to make the food black and still deliver tastiness.
Pid Consultant Restaurant Indonesia, Develop the concept from idea, food presentation to interior ambience and managing customer feel. Our complete service is very transparent and integrated. Reading the idea and checking on the market and boil the concept until it has marketing bubble. Making the concept is like writing a business proposal.
Dapoer Item has a unique concept to steal public attention
The Concept was simply provocating consumers to  try or at least wonder to care. The Idea was making some food in black colour. This was challenge for our chef to deliver the colour and taste great at the same time. The concept was build to steal the public attention and give different dining experience. Black is awesome, that is our slogan.


Directional signage for the restaurant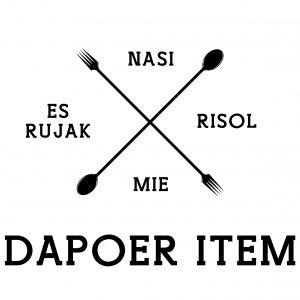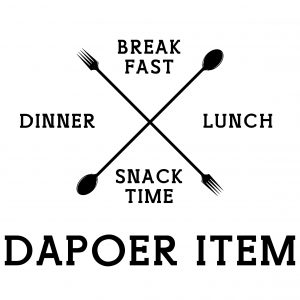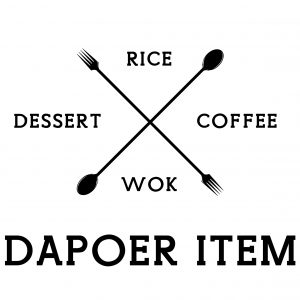 The glass sticker for the kitchen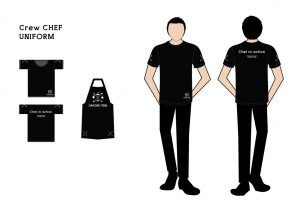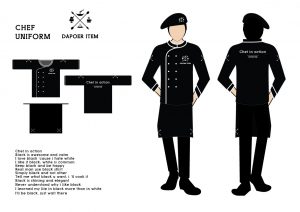 Crew and Chef uniform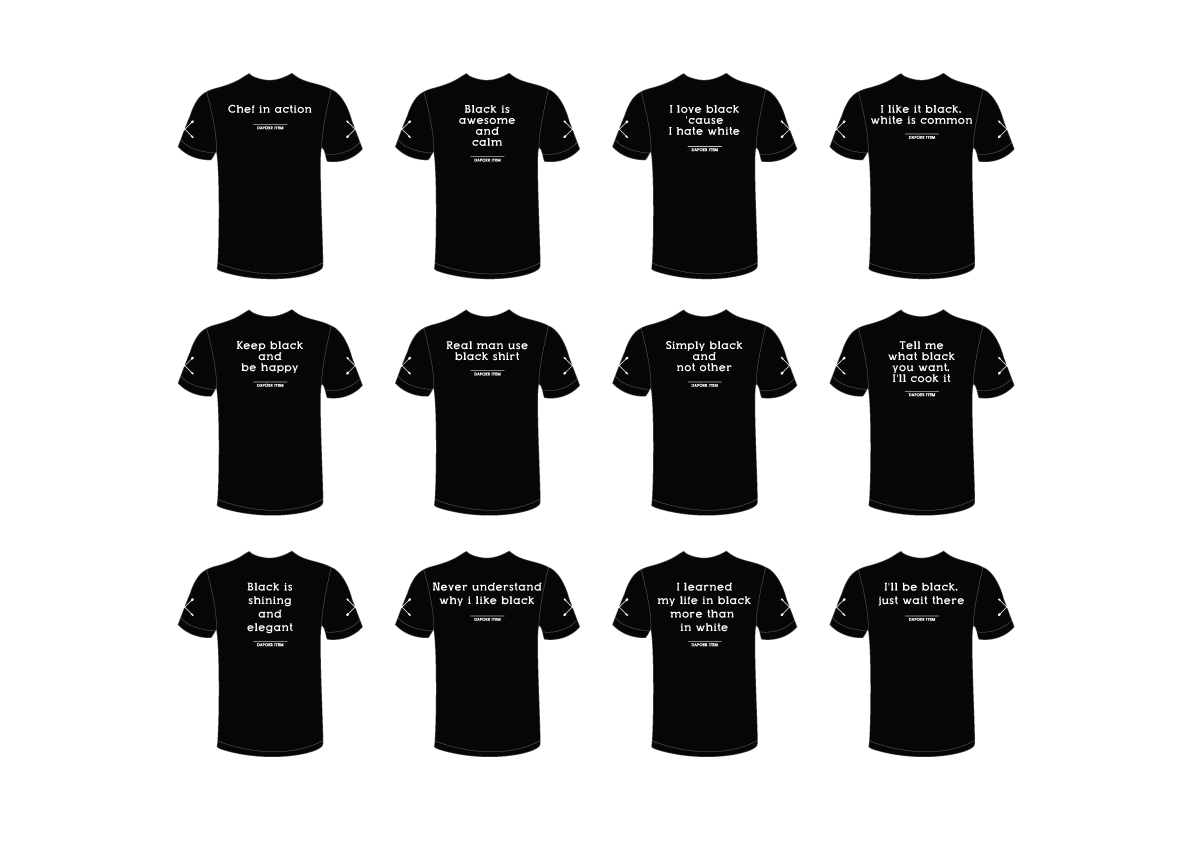 Our Slogan to provocate guest
The Concept is ready and can be deliver success if the management execute it right
We are the concept maker from scratch and we put hope on the concept by creating USP, Execution the concept in everyday performance. This Concept is ready to roll but it success was really depend on each personal in the management and restaurant to make it happen.  The concept had complete USP and 50% chance of success. 50% again was completely on executor team.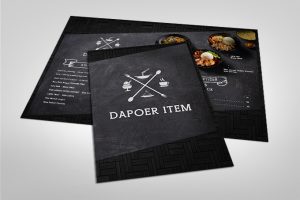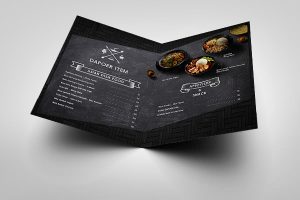 2 folded menu
We made the menu simple to look at and easy to digest. The reason the menu made like this because the restaurant is located inside the bread and snack store. It is has limited space and do not have enough seating and table. This restaurant is to cater the guest  who suddenly hungry or want to try the black food.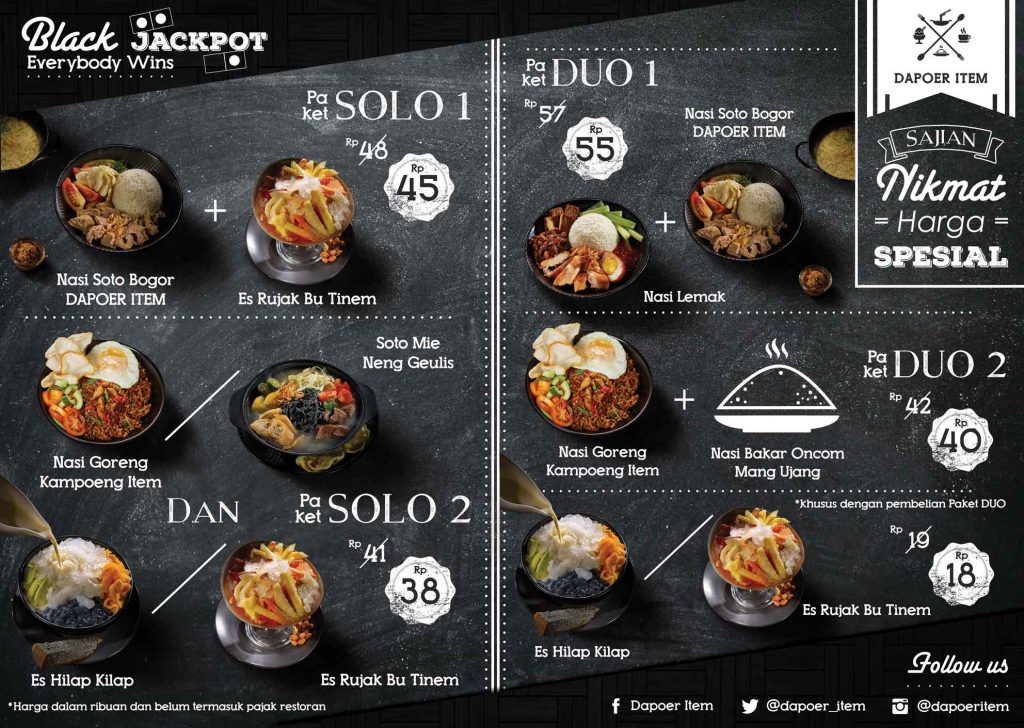 Table Matt (tatakan meja) for promotional package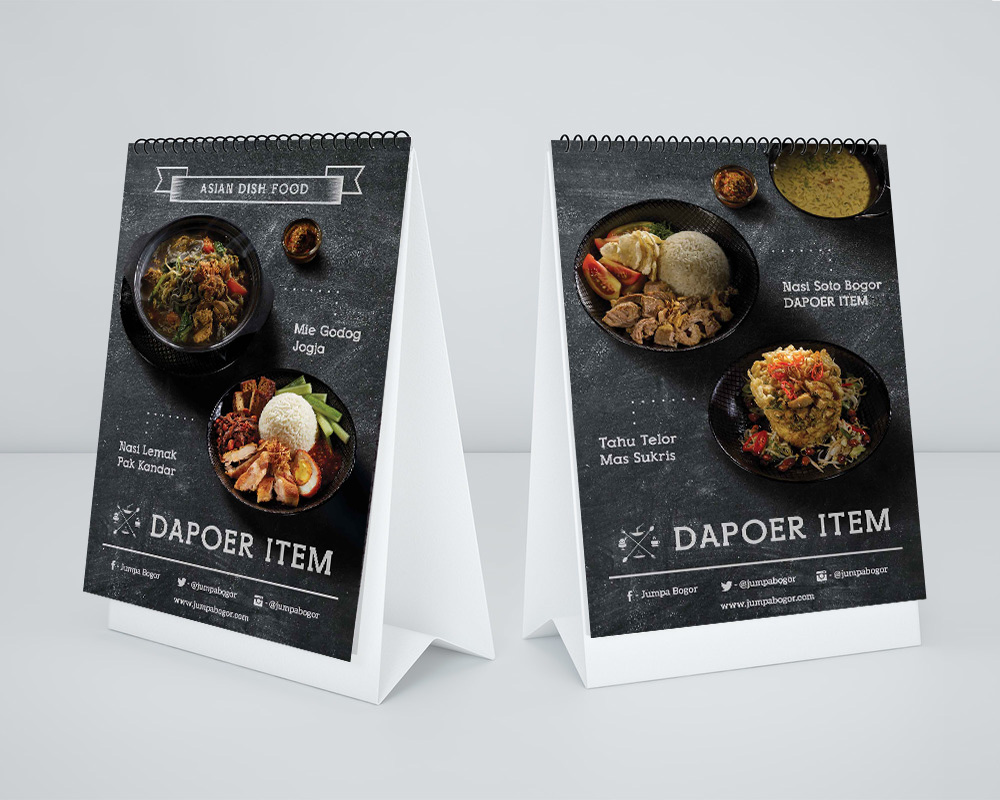 Table tent card meja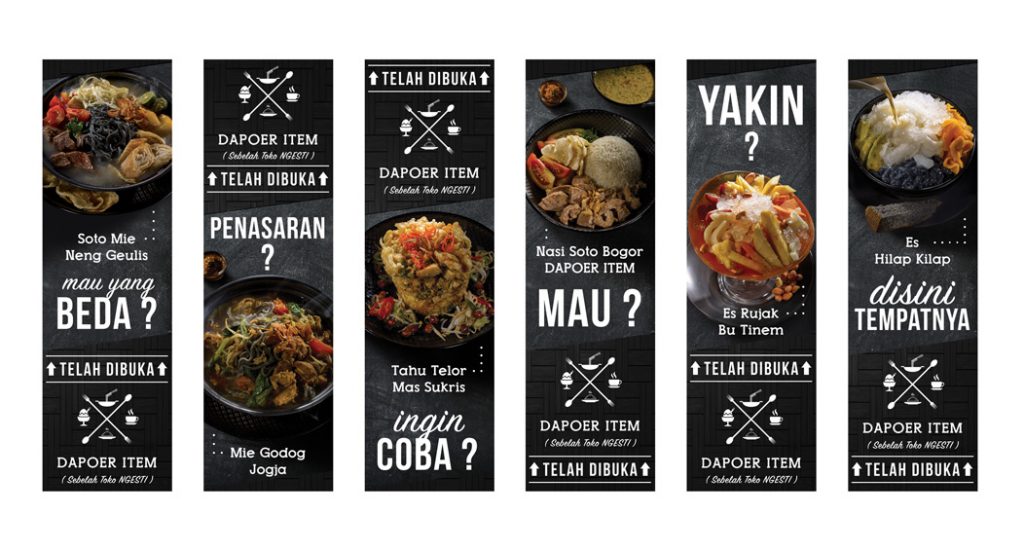 Streamers for opening restaurant  (not executed)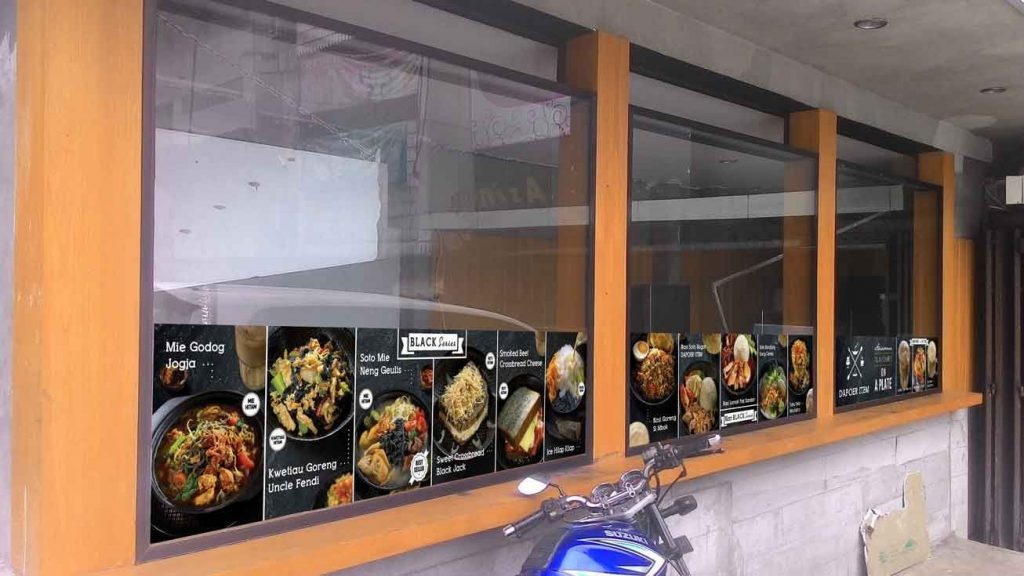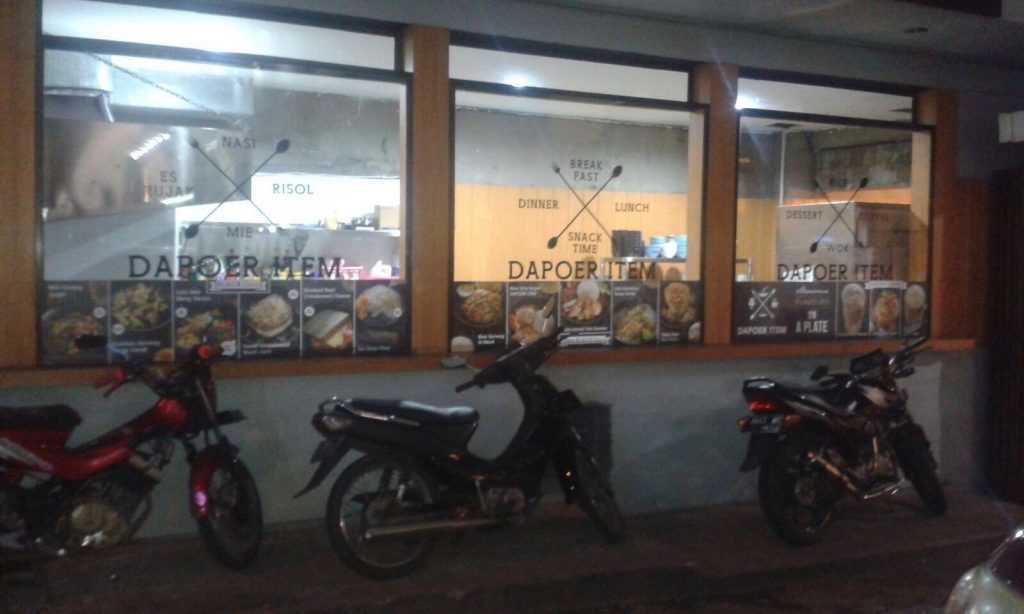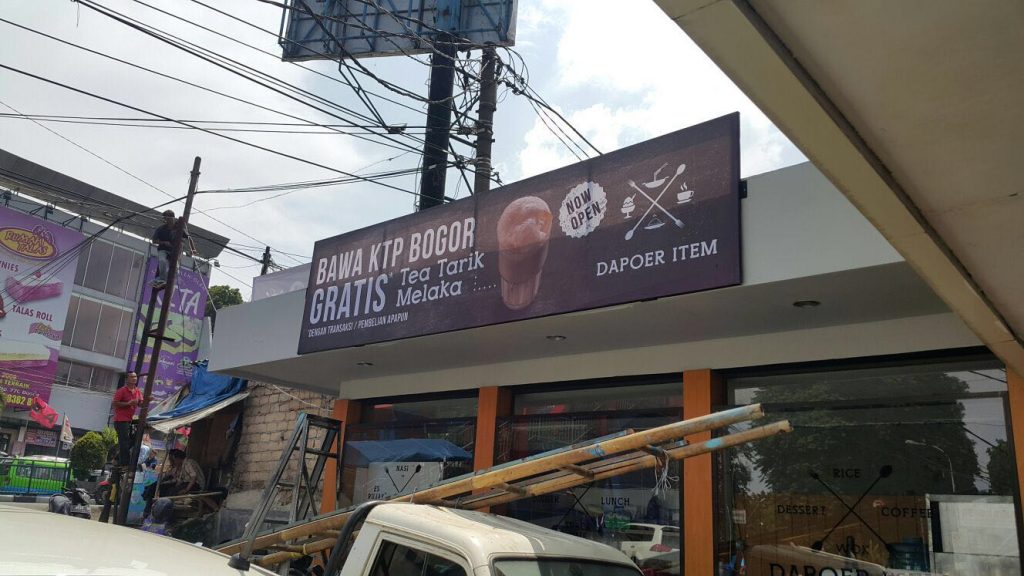 store promo and its material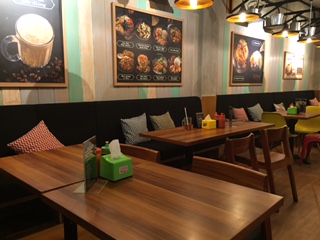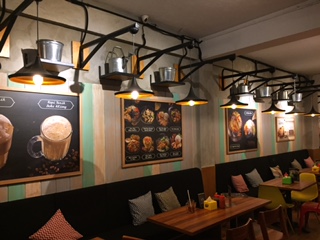 Decoration to bring the mood and information for the guest of bread store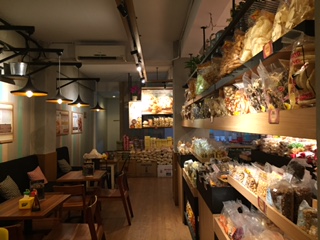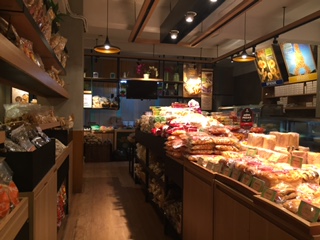 As marketing consultant and concept maker. We were delivered all it should be. However restaurant success is all about doing right execution.

We did made promotion material and idea to get this small and hidden restaurant to get its customer (looking for the local residence, hence the visitor of bread and snack store was mainly tourist from the bus station).