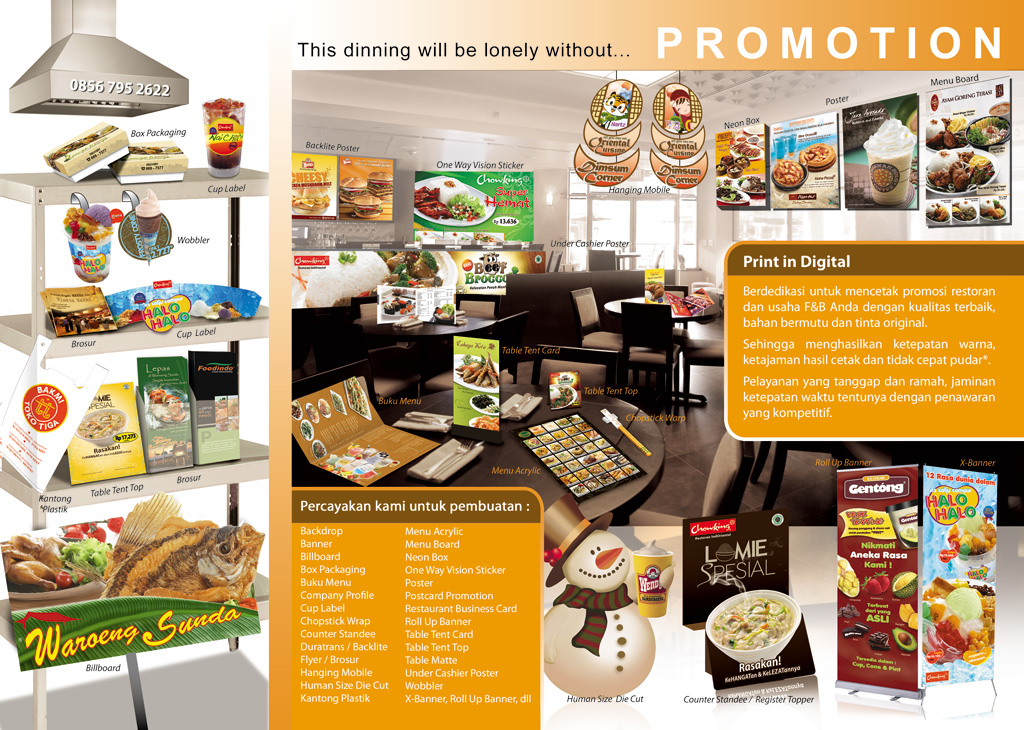 Layanan Cetak Promosi Cepat Berkualitas, Bergaransi Warna, Terpercaya
Cetak mencetak bukan hal yang sulit, tetapi mencetak dengan warna yang tepat seindah aslinya bukan hal yang simpel.  pid mempunyai keahlian dalam hal mencetak dengan warna yang tepat. kami mempunyai system color grading yang memetakan warna sesuai dengan yang seharusnya.hasil cetakan kami dapat dihandalkan karena kami dengan teliti memastikan hasil berkualitas dan sesuai dengan seharusnya. Dengan menggunakan tinta dan mesin terbaik dikelasnya, bahan berkualitas, dan hasil finishing yang baik.
Picture in design memenuhi kualitas dengan tentunya tetap memberikan harga yang terjangkau. Kami menyebutnya value for your investment.Ketanggapan dan keahlian tim kami dalam memenuhi kenutuhan promosi Anda tentunya membantu penghematan waktu dan pikiran Anda.
Kami mengerti kesibukan dan jadwal Anda dengan memberikan pelayanan halo pid, dimana Anda cukup angkat telepon Anda, bb kami atau email kami.  layanan tanggap kami akan segera memberikan follow up yang dibutuhkan.  Semua kebutuhan cetak mencetak Anda, Serahkan pada ahlinya:  cetak poster,cetak banner,cetak brosur,cetak hanging mobile,cetak wobler,cetak spanduk,cetak sticker,cetak x banner,cetak table mat
hubungi kami untuk estimasi harga percetakan yang berkualitas 021 2936 1718/80
Printing is not difficult, however getting the best result is not as simple.  It needs professional as well dedicated printer that understand completely for right color.
We are specialize in creating and printing  promotion material for restaurant.  with our dedication and our passion in restaurant business, we will deliver a best with in your date line.