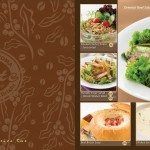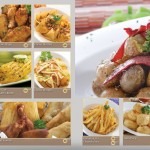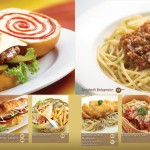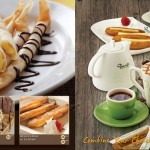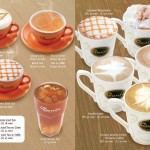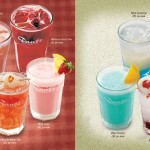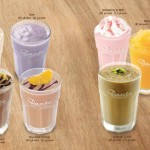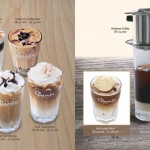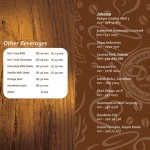 Dante coffee shop, a cozy place for spend a time with friends and colleagues.  Served variety of coffee, cold as well hot beverages with its' specialties and distinctive taste.  Varieties of food are also available, from appetizer, side dishes, main course to dessert.
Design Menu Restaurant for Dante Coffee Shop Indonesia
Dante Coffee Shop finally has new design menu book (start august 2011),  A new design, fresh one after 4 years using the 2 side acrylic.  Now the product can be seen very prominent and tantalizing.  A great design menu restaurant, showing all items in picture.  A complete simple and photo driven menu.  Design menu restaurant for Dante is made by pid designer team, some food shoot by pid food stylist photography team, printing by pid menu printing specialist. Menu Book a critical thing in restaurant business. Menu book is your sales generator for your restaurant.  Menu Book plays a role that no one can phantom.  Creating menu book is a serious stuff that many of restaurant owner neglected
Design menu restaurant dante coffee shop in 18 pages full pictorial menu book
The design menu restaurant for this one consist of 18 pages full pictorial menu, It is all a tempting food and beverages photos.  Great balance of photos placement made the menu book is  pleasant to look at .  It's all good from the photography, cause all the background of menu book for the food pages are from the background of photography background and composition.
The menu book section for beverages was compose to show the coolness with out distraction from the background.  It was mainly keep it clean and one color blending. For the cover we proposed to use a wood pattern skin and the manager choose the light brown color, nice color pick for Dante's menu book.
PID, Restaurant Business Partner, offer a complete solution for design menu restaurant
PID, picture in design offer a complete solution for your designing menu book, no hassle, no headache, no worries, all in the professional hand, from your brief to design layout, photography, food stylist and printing.  a headache pain killer. A success started with your idea and executed in a perfect menu by pid  please call us or email us for further information
Guarantee! creating MENU BOOK looks good and fit to your restaurant business.
pid, picture in design  Jakarta Indonesia Ahlinya bikin BUKU MENU
Desain buku menu anda bersama kami, lengkap tidak perlu repot, mulai dari ide anda, desain kami, photography dan penataan makanan sampai urusan cetak mencetak. Buku menu Dante Coffee shop di Indonesia dibuat oleh kerjasama tim desain dan fotografi PID yang dicetak oleh printing in digital.  Pid membuat buku menu cafe dan restoran Anda sangat menarik, menjual dan pas dengan konsep, target market dan citra yang diinginkan.
18 halaman buku menu bergambar penuh
Buku Menu Dante terdiri dari 18 halaman bergambar makanan dan minuman yang menarik dan mengoda selera. Perpaduan foto dan desain menu yang sangat tepat membuat menu ini sangat menarik untuk dilihat.  Fotonya sangat menentukan dalam keselarasan desain buku menu bergambar penuh ini, desain menu Dante merupakan salah satu menu cafe yang paling full picture.
Pembagian halaman makanan dan minuman tetap memberikan kesan yang berbeda; kesan hangat – panas untuk makanan dan sejuk – dingin untuk minuman.  Semuanya didapat dari fotografi yang baik dan sangat menarik.
Buat BUKU MENU MUDAH kok
Siapa bilang buat  buku menu Sulit ? Pusing? ribet? REPOT?   ahhh.. tidak.  Semua beres dengan tim PID Ahli membuat buku menu berbagai restoran. Buktikan YUK ? hubungi kami di email atau telpon
Bikin buku menu jadi mudah dan simpel ngak pakai repot
Incoming search terms:
contoh daftar menu makanan cafe
contoh menu coffee shop