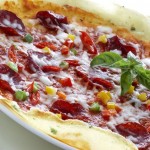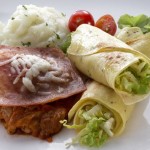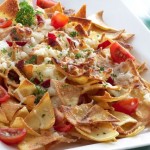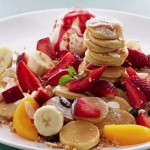 Fotografer Makanan Jakarta menjual makanan Anda melalui foto
Yang pertama kali bilang enak adalah MATA kita, kedua imaginasi kita setelah kita melihatnya.  "Enak, Menggiurkan, Lezat, Jadi Laper Nih, Asyik Tuh Kelihatannya, Hmm….. Nikmat Banget" semua ini yang kami inginkan Anda dengan dari customer Anda melihat hasil foto jepretan kami, fotografer makanan jakarta.  Ya kami tidak berlebihan tetapi kami benar-benar ingin Anda mendapat yang terbaik dari hasil kerja kami.  Foto yang bagus tentunya foto yang dapat menjual,  sehingga investasi Anda di fotografi makanan dengan kami akan sangat berguna dan berhasil.
Investasi Anda dengan Fotografer Makanan Jakarta
Ketika Anda membuka sebuah restoran, Biasanya Anda menginvestasikan banyak biaya untuk HARDWARE seperti menyiapkan tempat, dekorasi ruangan, peralatan tamu, peralatan masak, karwayan dan perlengkapannya tentunya semua itu akan sangat baik bila dipersiapkan dengan matang. SOFTWARE seperti sistem prosedur operasional, sistem kepegawaian, sistem keuangan, sistem komputer.  Salah satu investasi yang tidak kalah pentingnya Adalah INVESTASI FOTOGRAFI MENU Andaseperti penataan masakan yang menggiurkan.
Fotografi yang menjual tidak berbohong tapi apa adanya,  foto makanan dan minuman yang dibuat dari aslinya dengan penataan yang sebenarnya ketika disajikan ke customer.   Kami sering kali menyakinan bahwa foto berbicara 100 bahasa, suatu philosopi mendasar bagi pid,  fotografer makanan jakarta.  Investasi yang harus mendapat perhatian utama karena " ketika Anda telah mempunyai Tank, selanyaknya anda juga menyiapkan pelurunya".
Real Food photography,oleh Fotografer Makanan Jakarta
Fotografi yang sesungguhnya menampilkan produk makanan yang cantik menggugah selera dan sama dengan penyajiaannya.  Dimana tingkat kepuasan pelanggan dimulai dari saat pelanggan Anda melihat foto makanan di buku menu Anda.  Kami sebagai fotografer makanan Jakarta yang berpengalaman memastikan bukan hanya cantik di foto tetapi kenyataanya memang seperti itu.  Karena pelanggan kita juga semakin kritis, semakin teredukasi dengan makanan dan semakin besar pengaharapan akan kesungguhan dan keaslian.  Fotografi makanan yang kami hasilkan tidak membuat buat atau melebih lebihkan produk makanan yang akan disajikan untuk alasan terlihat cantik di camera.  Kami lebih percaya Real food reeal appetide real customer experience.
Pan O Jakarta, difoto oleh pid, fotografer makanan jakarta
Penataan konsep makanan, pemotretan oleh tim fotografer makanan jakarta.  Kami memang sangat spesialis untuk fotografi makanan.  Jika Anda ingin fotografi restoran Anda ditata dan difoto oleh kami silahkan klik disini
Fotogarfer Makanan Jakarta Shoot for Pan O a pancake restaurant in Jakarta
Food Photographer Jakarta shoot for your Restaurant.  PAN O FOR PANCAKE, Tasty food and beverage, known for tasty pancake with many variety of sauce, fruits and indulgent.  A place for cozy lunch or dine with tasty pancake. PAN O Food Photography by pid food photographer Jakarta, Indonesia.
A photographer specialize in food and beverage, who has been expose to F&B industry for more than 14 years and has been creating an art in culinary presentation for more than 7 years.  A complete understanding of restaurant need in developing a right conceptual image for your F&B / restaurant business.  Appetizing sensing, craving stimulating, visually turn on your appetite appeal, visual provocating to your food and beverage you served.  Pid an expert in photography to create your brand and sales, for menu book, advertising campaign, new menu presentation, interior presentation.
Pid food photography is a complete solution for your food photography need.Located in Jakarta, Indonesia.  a kitchen-studio that is equip with a kitchen need to produce your food.  A cozy with in reach in east Jakarta, easy access and professional time managed,  All you got to do is email us info@pidpid.com
Creating art in your food presentation.  pid food photographer Indonesia
Summary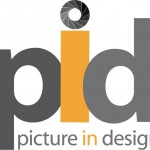 Name
Nickname
Website
Job Title