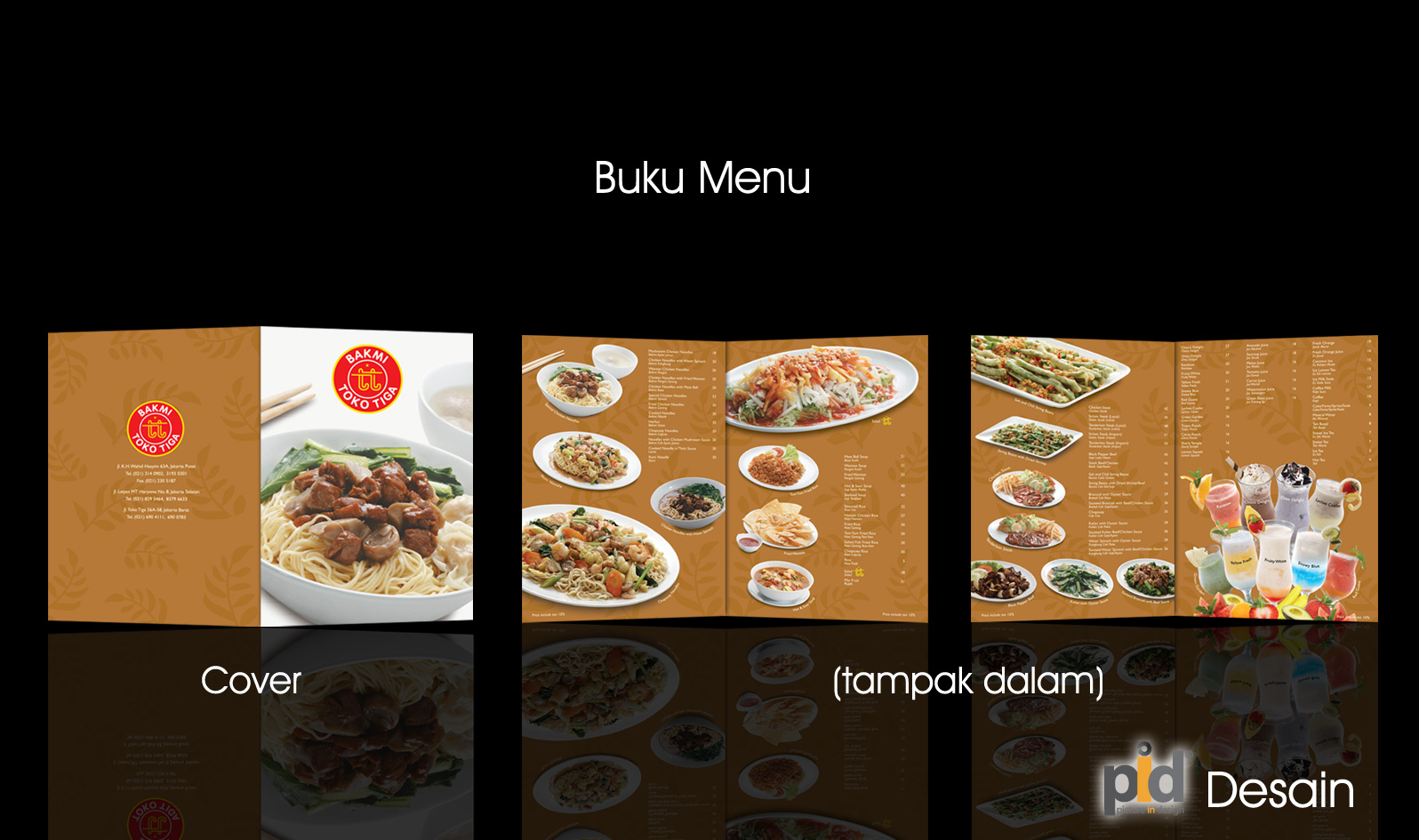 BUKU MENU bakmi toko tiga, btt, bakmi togtik
Bakmi toko tiga, lengkap untuk semua kebutuhan kulinari Anda, sarapan, santap siang, kumpul sore dan makan malam bersama teman dan kolega bisnis maupun dengan keluarga.  Masakannya pas dan cocok untuk lidah kita, bakminya asyik punya – (bakminya bikinnan sendiri) bumbunya pas dilidah, ayam, pangsit dan sayur. serunya dengan sambalnya.  Capcay, ayam olive, ikan gurame asam manis, masih banyak yang lainnya. Buku Menu -nya lengkap dengan foto;  makanan makanan istimewa ada fotonya, yang lain hanya keterangan saja.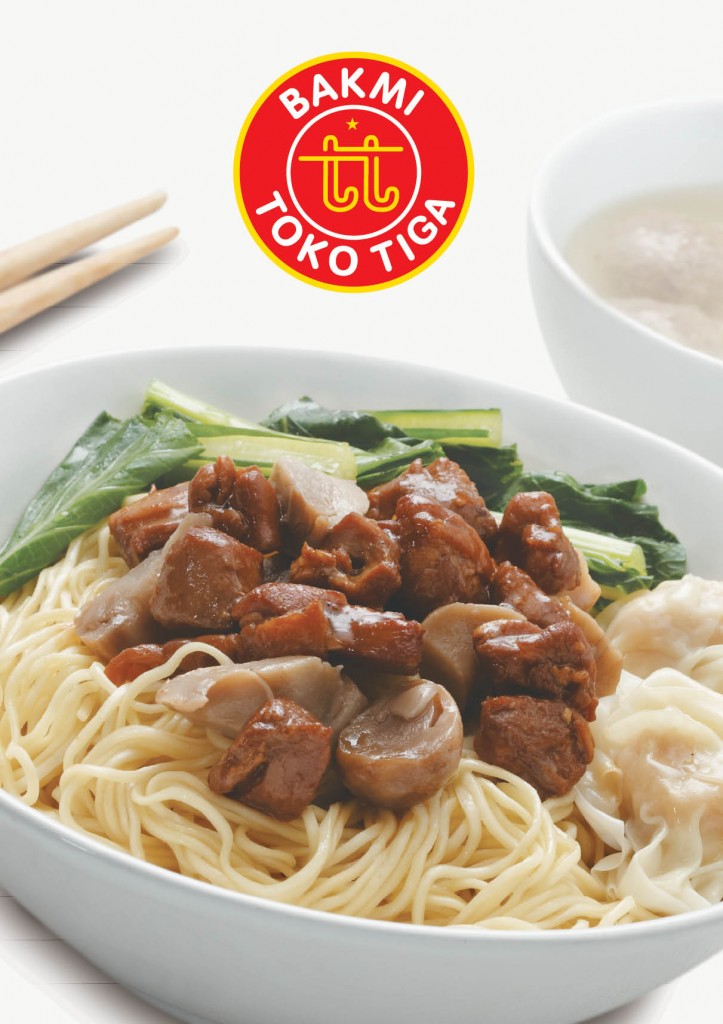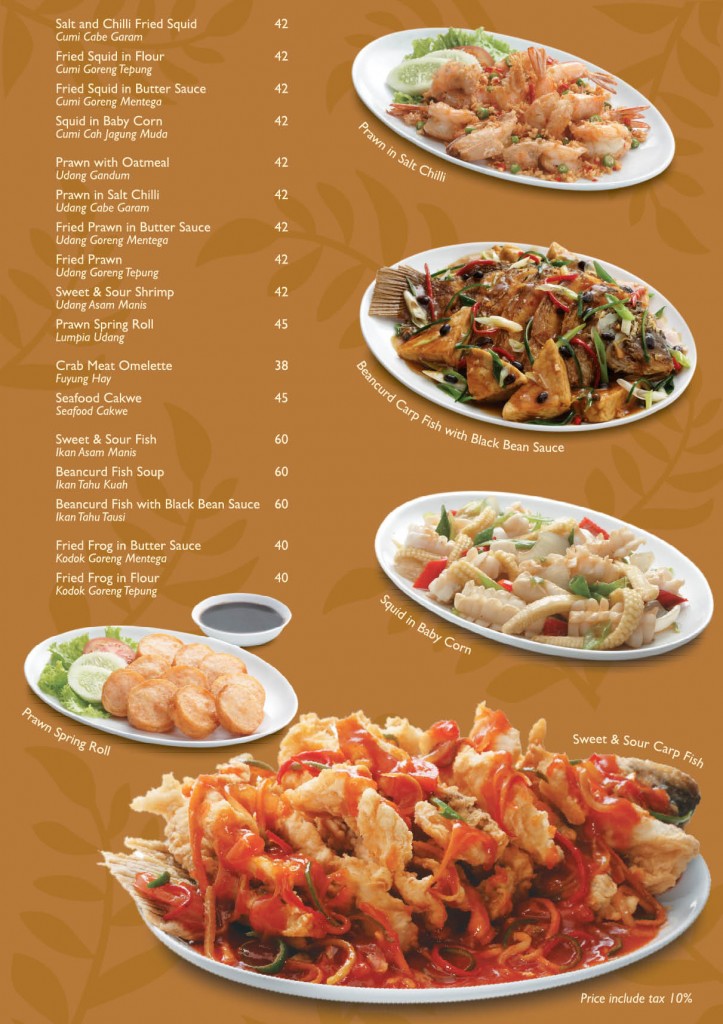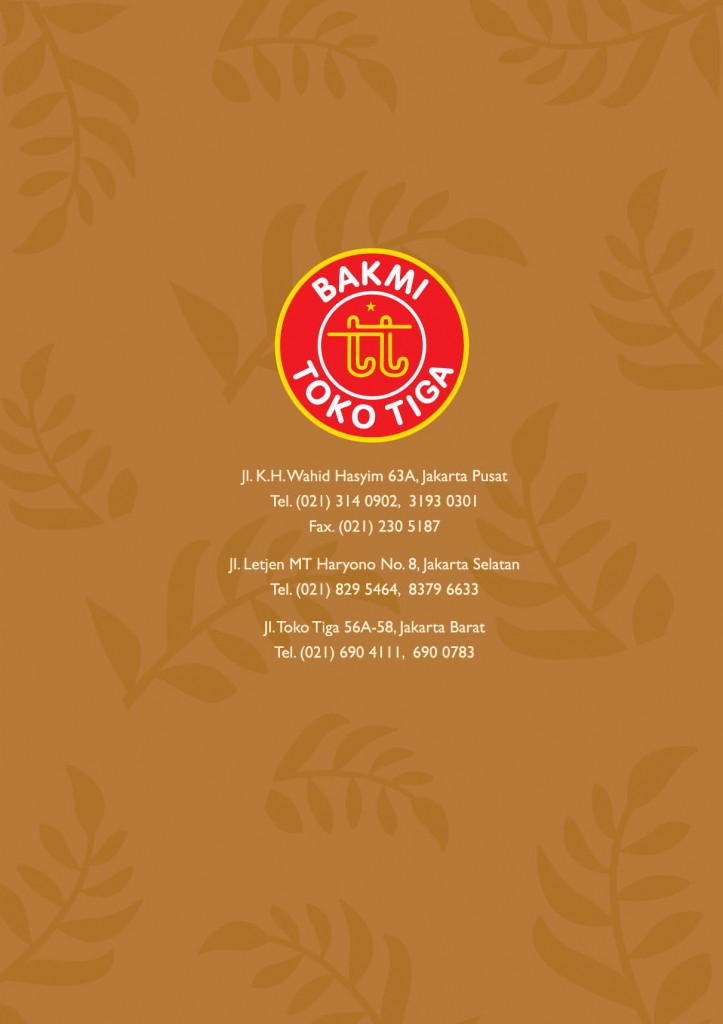 Bertepatan dengan penggunaan logo baru, BUKU MENU -nya juga baru.
Pid dipercaya untuk melakukan perubahan ini. sungguh sebuah kehormatan.  Desain buku menu dengan nuansa coklat muda disesuaikan dengan kebutuhan dari pelanggan. Dimana foto merupak elemen yang sangat penting.  Foto sangat menggiurkan pelanggan, kami memilih beberapa foto yang kami perbesar dan yang lain agak kecil untuk setiap halaman, untuk memberikan penekanan pada makaan yang terpilih untuk dijagokan.  Pemilihan warna background pada buku menu juga kami sesuaikan dengan pencahayaan dari restoran.  Pemakaian huruf, jenis dan ukuran juga menjadi perhatian kami. Buku menu BTT yang baru sangat berbeda dengan yang lama selain fotografi makanannya yang jauh lebih baik dengan penataan makanan, desain buku menu juga sangat segar dengan keserasian antar buku menu dengan interior restoran
Penjual Naik meroket setelah BUKU MENU baru dan logo baru
Setelah buku menu baru ini di pakai, kami mendapat berita bahwa penjualan naik cukup baik terutama untuk masakan masakan yang selama ini belum terekspose dengan photo yang baik.  Perubahan dari buku menu lama ke buku menu baru sangat mempengaruhi penjualan dan citra restoran. Buku Menu haruslah baik dan bermutu untuk retoran yang memiliki kelas menengah dan keatas, bagi restoran bakmi toko tiga buku menu merupakan hal yang penting karena selain menampilkan foto masakan, buku menu ini juga menjadi sarana untuk promosi untuk makanan makanan yang jarang dipesan sebelum buku menu ini ada, tentunya dengan foto makanan yang terlihat enak dan menggiurkan.
Terima kasih Bakmi Toko Tiga atas kepercayaannya kepada pid untuk photography, desain logo, menu dan cetak menu .  Mau tau mengapa penjualan Bakmi Toko Tiga naik dengan BUKU MENU baru? hubungi kami
Noodle restaurant  "Bakmi toko tiga" MENU BOOK by pid
"It has been a great changes" said the owner happily.  The sales are increasing dramatic and customer are happy with the changes.  Pid, picture in design made the logo changed and made new menu book as well photos
If you happened to be in Jakarta, Indonesia just ask your taxi driver to get you to menteng area or tebet area and said it BAKMI TOKO TIGA.  We guarantee you will like the food, especially the chicken noodle
It sells more than just noodle, they have fish dishes, chicken, beef, tofu and many more.
Menu design by our design team and photograph by our food stylist photographer and printed by print in digital.
It is a headache to arrange such a complicated task, like making a menu book?
yes, you have to contact a design graphic, photographer, food stylist, then printer.  You have to spend your time in every step and session doing your supervision job, well it is good when you have time as well patience for going here and there in the traffic.  How about quality of each output, do they share a common ground of understanding of the project, the color output and definitely good and appetizing picture as well design and printing?  how about budget? is it going to be huge? cause each part has a profit sector.
If contact us and call us all of the hassle, waste time and inefficient time and budget will be avoid.  shall we recall the previous question, It is a headache to arrange such a complicated task?
the answer this time is NO! just let the expert handle it.  You will save your time, budget and get quality result within your budget
One call make a huge different. a great deal and best decision you ever made.
learn more about PID, picture in design,  contact us and let us be your business partner.  How about marketing consultation and creating promotion ? we are also expert in that one too